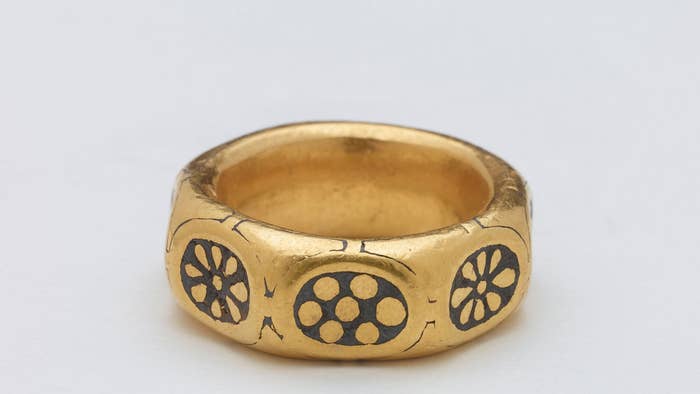 A pair of metal detectorists have been convicted of stealing a hoard of Viking coins and jewellery potentially worth £3m – much of which is still missing.
George Powell and Layton Davies covered up their once-in-a-lifetime discovery of a collection dating to King Alfred the Great's reign 1,100 years ago, and planned to sell it off in small batches.
Prosecutors said the items, many of which were Anglo Saxon but were typical of a Viking burial hoard, were dug up at Eye Court Farm near Leominster, Herefordshire, on 2 June, 2015.
Contained in the hoard was a ninth century gold ring, a dragon's head bracelet, a silver ingot, a crystal rock pendant dating to the fifth century and up to 300 coins. Only 31 coins have been tracked down.
Read the rest of this article...