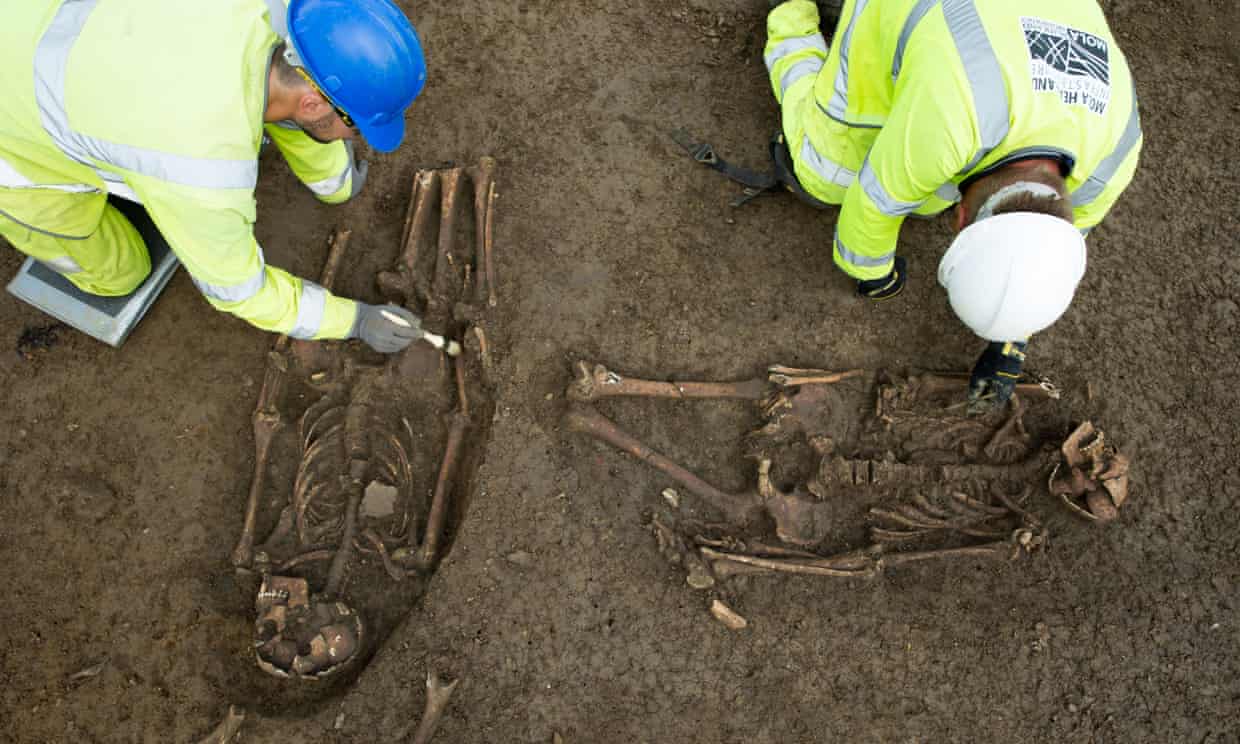 'Somebody really, really didn't like these guys,' says Jonathan House, archaeologist with the Mola Headland Infrastructure team.
Photograph: Highways England, courtesy of Mola Headland Infrastructure
Exclusive: men believed to be from late Roman or early Saxon period were found in pit being used as rubbish dump
The graves of two men whose legs were chopped off at the knees and placed carefully by their shoulders before burial have been discovered by archaeologists working on a huge linear site in advance of roadworks in Cambridgeshire.
The best scenario the archaeologists can hope for is that the unfortunate men were dead when their legs were mutilated. It also appears their skulls were smashed in, although that could be later damage.
"Was it to keep them in their graves and stop them from running away?" said Kasia Gdaniec, the senior archaeologist with Cambridge county council. "Or had they tried to run away and was this a punishment – and a warning to everyone else not even to think of it?"
Read the rest of this article...