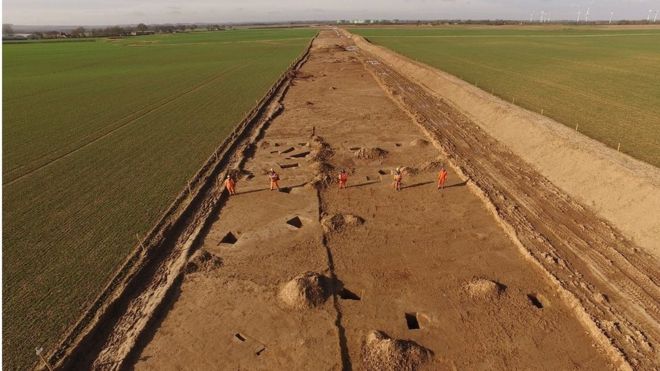 Thousands of artefacts and archaeological remains have been found during work to bury underground cables for an offshore wind farm.
Coins, brooches, pottery and evidence of an Anglo-Saxon settlement are among the finds unearthed during preparatory work for Hornsea Project One.
Other discoveries include two bodies dating as far back as Roman times.
The wind farm will be off the Yorkshire coast, but a 25-mile onshore cable will reach a North Lincolnshire substation.
From 2015, excavations have taken place along the cable route from Horseshoe Point, east of Tetney, to North Killingholme.
Read the rest of this article...