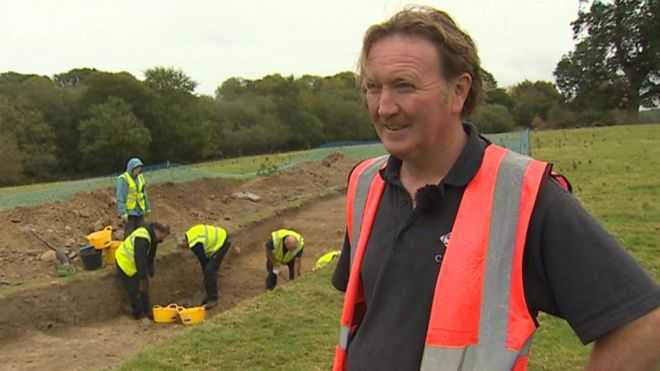 Archaeologist Ian Grant said some suggest King Offa's predecessor may have started the dyke
An archaeological dig at 13th Century Chirk Castle is trying to determine the age of Britain's longest ancient monument.
Offa's Dyke runs 177 miles (285km) from Chepstow to Prestatyn and takes its name from the 8th Century Anglo-Saxon king of Mercia.
It is believed Offa built the dyke as a border between his kingdom and Wales.
However, opinion is divided about the actual age of the dyke, part of which runs through the castle's grounds.
A previous examination of part of the dyke by experts suggested work may have started between 430 and 652 AD - more than 200 years earlier than the widely-accepted date of construction.
Read the rest of this article...