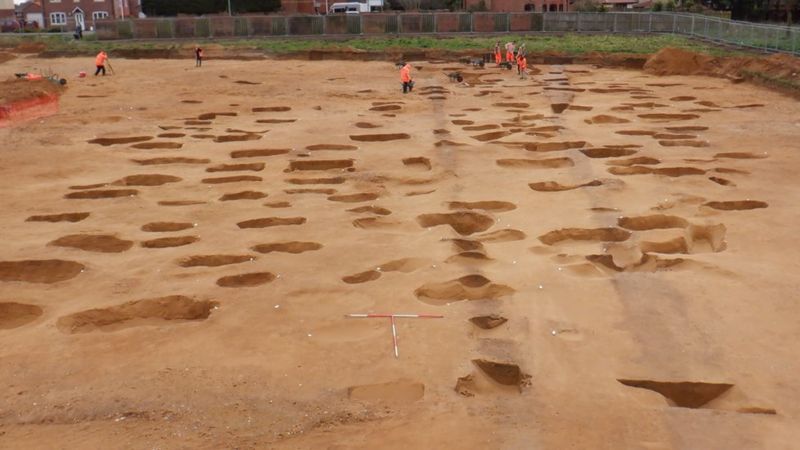 The Anglo-Saxon cemetery is believed to date back to the same period as the famous Sutton Hoo burial site near Woodbridge
A "nationally significant" Anglo-Saxon cemetery with 200 graves dating back to the 7th Century has been revealed.
The graves were uncovered in Oulton, near Lowestoft in Suffolk, ahead of construction of a housing development.
The burial ground contained the remains of men, women and children, as well as artefacts including brooches, small iron knives and silver pennies.
Suffolk's Archaeological Service said studies would help establish the graveyard's links to other local sites.
A spokesman said the site "lies within the Kingdom of the East Angles, made famous by the royal burial ground at nearby Sutton Hoo".
Sutton Hoo, discovered in 1939, included two cemeteries from the 6th to 7th centuries and a ship burial full of treasures believed to be the final resting place of King Raedwald.
Read the rest of this article...