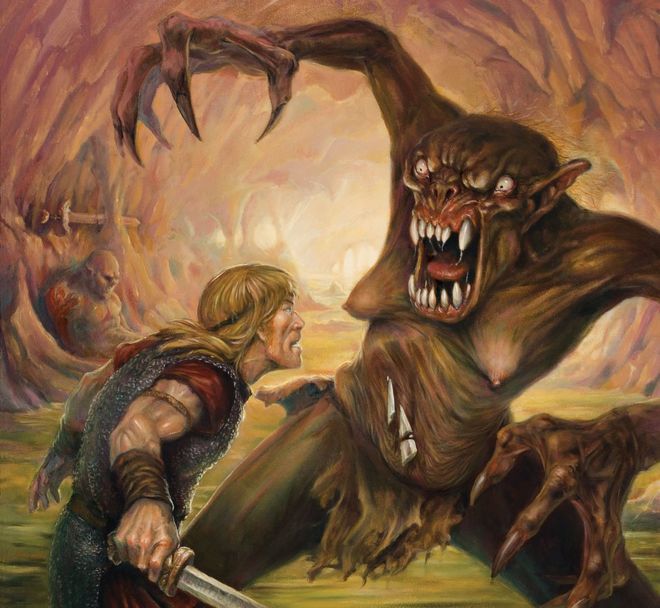 Beowulf is the oldest surviving epic poem in the English language
As the cold sting of winter finally starts to fade, so the literary festival season edges closer. An addition to the line-up this year is a five-day celebration of the legendary saga of Beowulf. How is it that a story written by an unknown author more than 1,000 years ago still captures the imagination?
The eponymous hero of this 3,182-line poem battles fierce monsters, rips off his enemy's arm, fights a fire-breathing dragon and defends a nation.
It could be the plot of Hollywood's latest blockbuster movie.
But this is the story of Beowulf, a poem once told in timber-framed barns in Anglo-Saxon England, to the raucous noise of the mead-swilling crowd.
Described by historian and broadcaster Michael Wood as "being at the very root of English literature", the author and the exact date of composition remain a mystery.
Read the rest of this article...