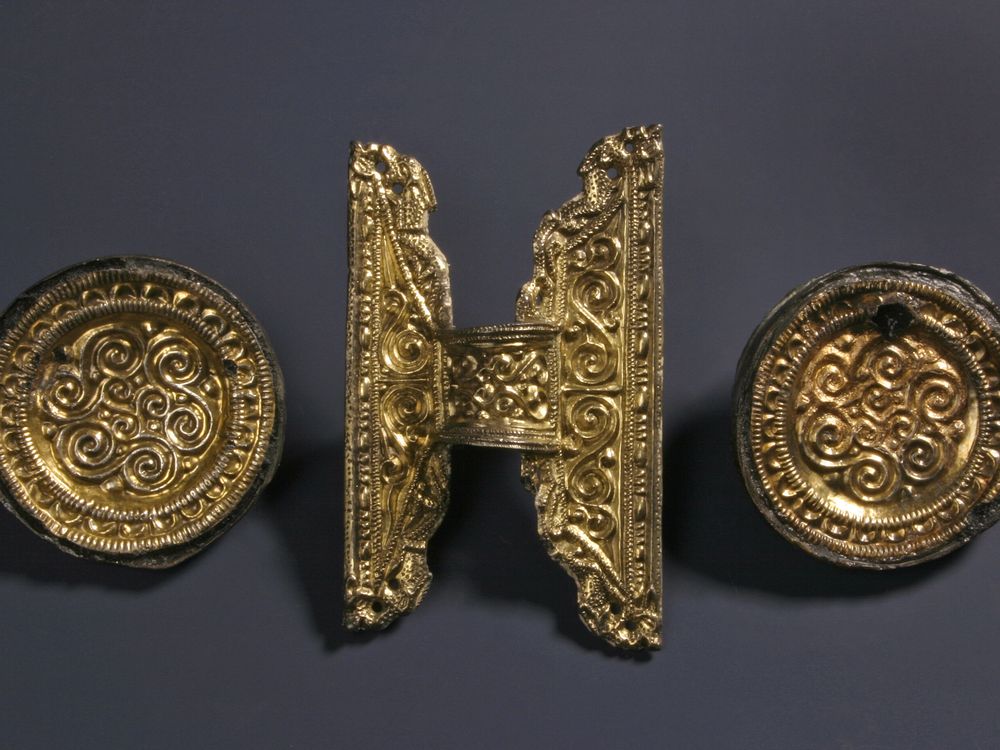 Goods from a grave site at Issendorf cemetery in Lower-Saxony, Germany.
Landesmuseum Hannover
A new study could close a long-standing debate about movement of people post-Roman rule
In the 19th century, archaeologists in England unearthed remains that dated to the era after Roman rule, which ended around 400 C.E. The items revealed a shift from Roman artifacts to those originating in present-day Germany and the Netherlands. In that era, Roman-style tools and pieces of pottery were replaced with northern European jewelry, swords and architecture.
"You can't deny there was a big shift in material culture—Roman Britain looks very different from the Anglo-Saxon period 200 years later," Catherine Hills, an archaeologist at the University of Cambridge in England, tells Science's Andrew Curry.
But as for what led to this change, historians have long been divided. Many archaeologists have rejected the idea of a mass migration as the cause. After all, just a small number of migrants could have introduced their culture to the island, writes New Scientist's Clare Wilson.
Read the rest of this article...