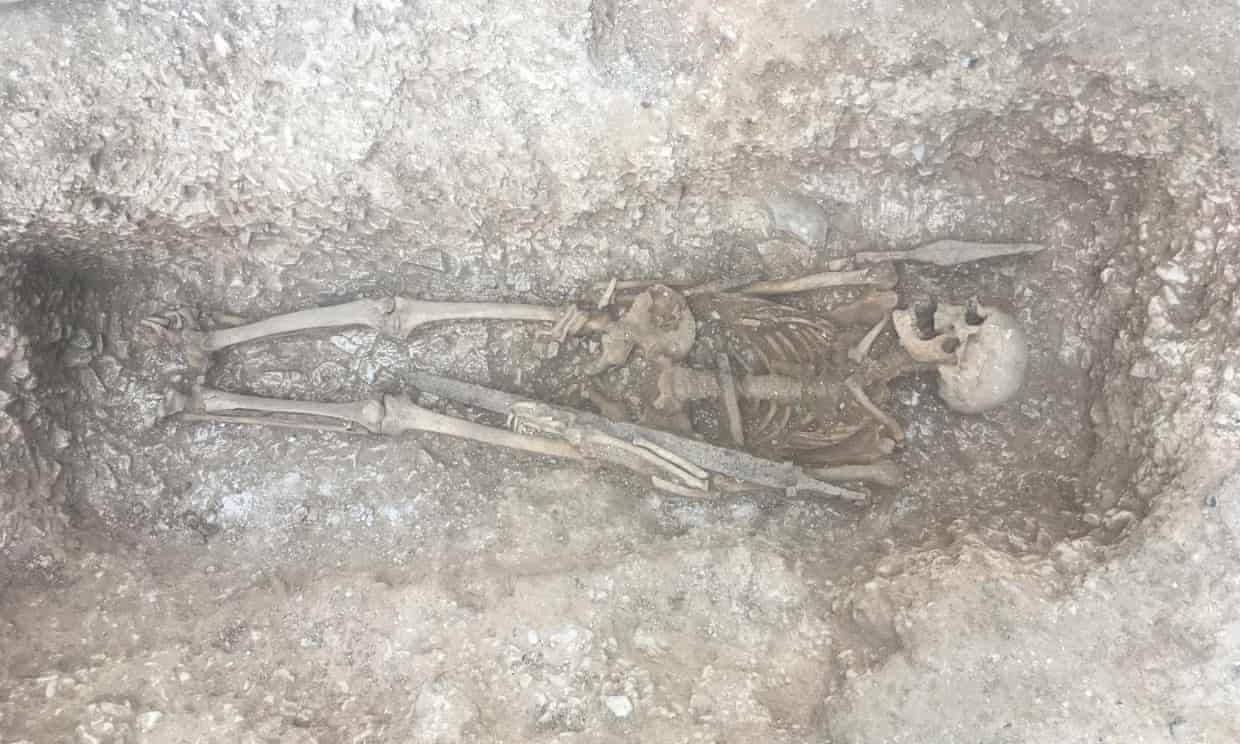 This 6th century Saxon warrior with spear and sword, was found underneath a military trackway, frequently crossed by tanks and huge military vehicles.
Afghanistan war veterans helping out with archaeological dig on military grounds found scores of Saxon burials complete with weapons and jewellery
On the last day of an excavation by soldiers within the military training lands on Salisbury Plain, they found a comrade in arms: the grave of a 6th century Saxon warrior, buried with his spear by his side and his sword in his arms.
His bones and possessions, which included a handsome belt buckle, a knife and tweezers, were remarkably well preserved despite his grave lying under a military trackway on which tanks and massive military vehicles have been trundling across the plain. Pattern welded swords, high status objects, are rarely found intact: his was lifted in one piece, complete with traces of its wood and leather scabbard.
Read the rest of this article...