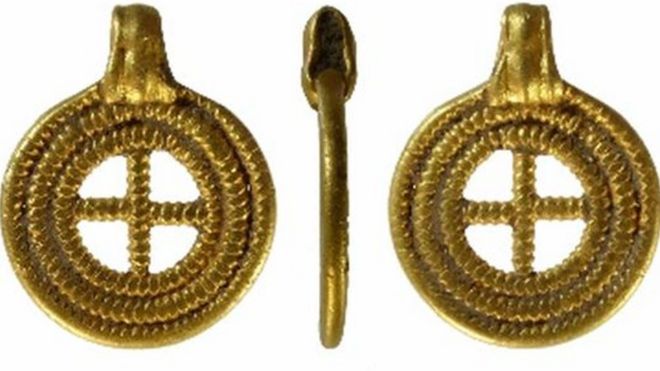 The gold pendant would have belonged to a "high status woman", like the famous Winfarthing Pendant
COURTESY OF THE PORTABLE ANTIQUITIES SCHEME
An Anglo-Saxon gold pendant, found near a site where a similar item worth £145,000 was dug up, probably belonged to a woman of "high social status".
The Winfarthing Pendant was found in 2014 near Diss in Norfolk.
The latest pendant, with a central cross motif, was found in 2017 and it has been declared treasure.
Julie Shoemark, Norfolk's finds liaison officer, said it made a "valuable contribution to our understanding of Saxon society".
Read the rest of this article...