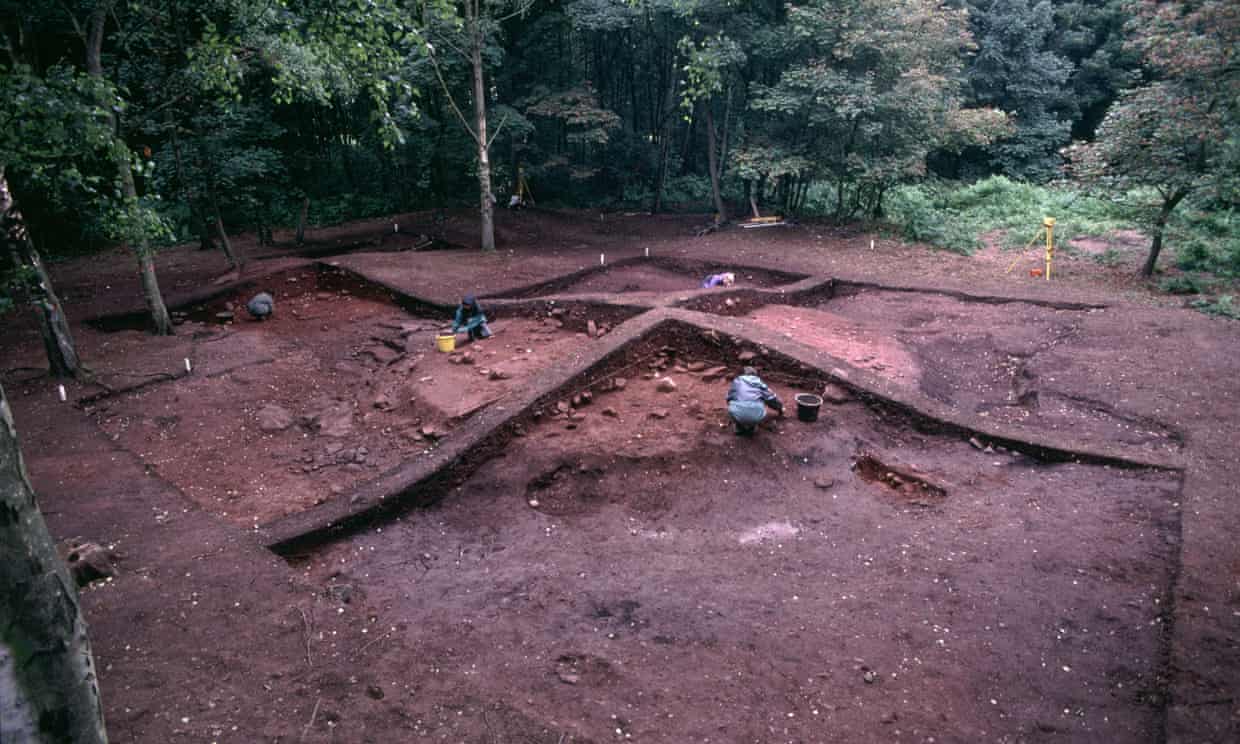 Excavations at Heath Wood in Derbyshire, the only known large-scale Viking cremation site in the British Isles. Photograph: Handout
Experts find evidence at Derbyshire cremation site of horses and dogs originating from the Baltic Shield
When the Vikings arrived in England they didn't just bring their helmets, axes and beards –they also brought their horses and dogs, research suggests.
Experts studying cremated remains associated with the Viking great army that invaded England in AD865, say they have found evidence of animals and humans travelling from the Baltic Shield – a geographical area that encompasses Finland and parts of Norway, Sweden and Russia.
"It's the first scientific proof that the Vikings did bring their animals with them from Scandinavia," said Prof Julian Richards, co-author of the study from the University of York.
"It's so nice to have this scientific evidence for something we see later in the Bayeux tapestry with the Normans disembarking the fleet, but this is 200 years earlier."
Writing in the journal Plos One, Richards and colleagues describe how they analysed the ratio of different strontium isotopes in cremated remains found at the barrow cemetery at Heath Wood, Derbyshire.
Read the rest of this article...