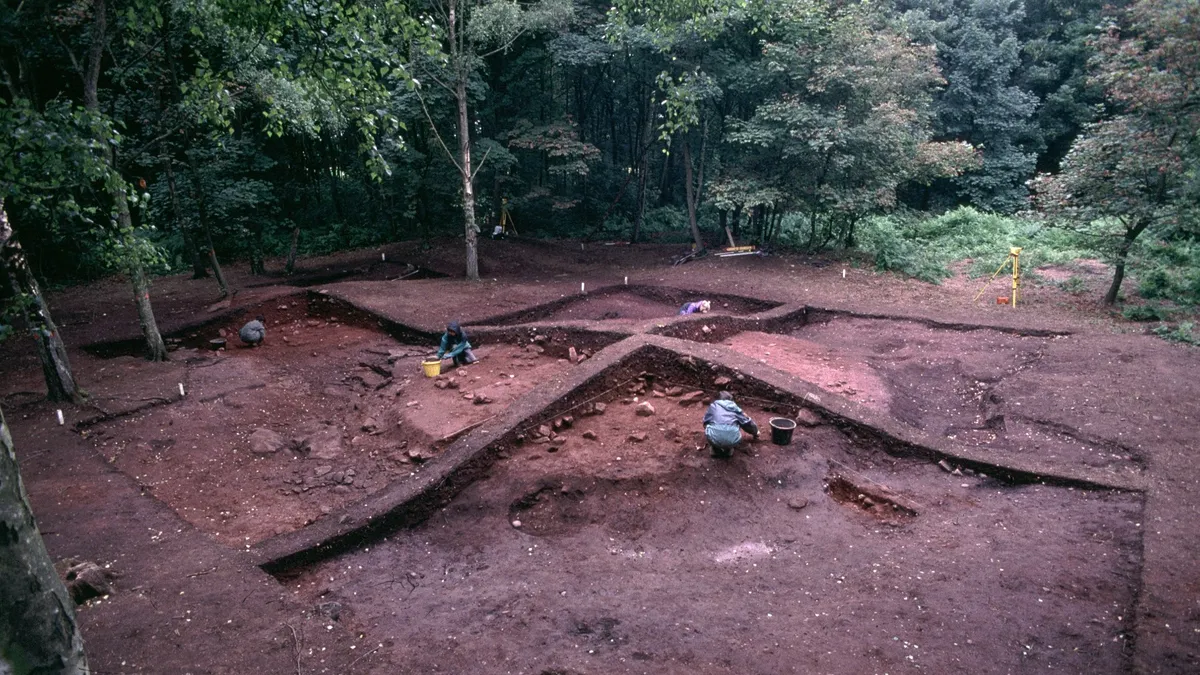 A Viking burial mound at Heath Wood being excavated.
(Image credit: Julian Richards, University of York)
A Viking cemetery in England doesn't just hold the cremated remains of these warriors but also the beloved animals they brought from Scandinavia.
When the Vikings sailed west to England more than a millennium ago, they brought their animal companions with them and even cremated their bodies alongside human ones in a blazing pyre before burying them together, a new study finds.
These animal and human remains were found in a unique cremation cemetery in central England that has long been assumed to hold the remains of Vikings — in particular, the warriors who sailed west to raid the countryside in the ninth century A.D. However, the new analysis revealed that several of the burial mounds didn't contain just the remains of humans but also those of domesticated animals that the warriors brought with them on their journey.
Read the rest of this article...