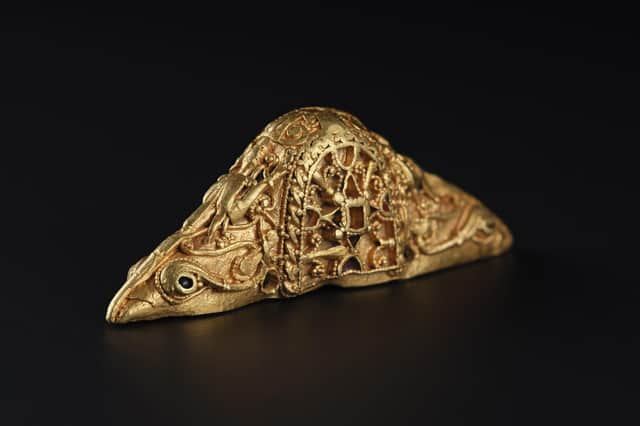 The solid gold sword pommel was found near Blair Drummond and is valued at £30,000.
An "exceptionally rare" solid-gold sword pommel discovered by a metal detectorist and which dates back to the early medieval period has come into the ownership of Scotland's national museums.
The impressive find was located near Blair Drummond, Stirling, and is believed to date back to 700AD.
Measuring 5.5cm wide and weighing 25g, the golden pommel – the fitting at the top of the handle – is valued at £30,000.
On recommendation of the Scottish Archaeological Finds Allocation Panel, the King's and Lord Treasurer's Remembrancer allocated the find to National Museums Scotland (NMS), which described the item as "exceptionally rare".
Read the rest of this article...