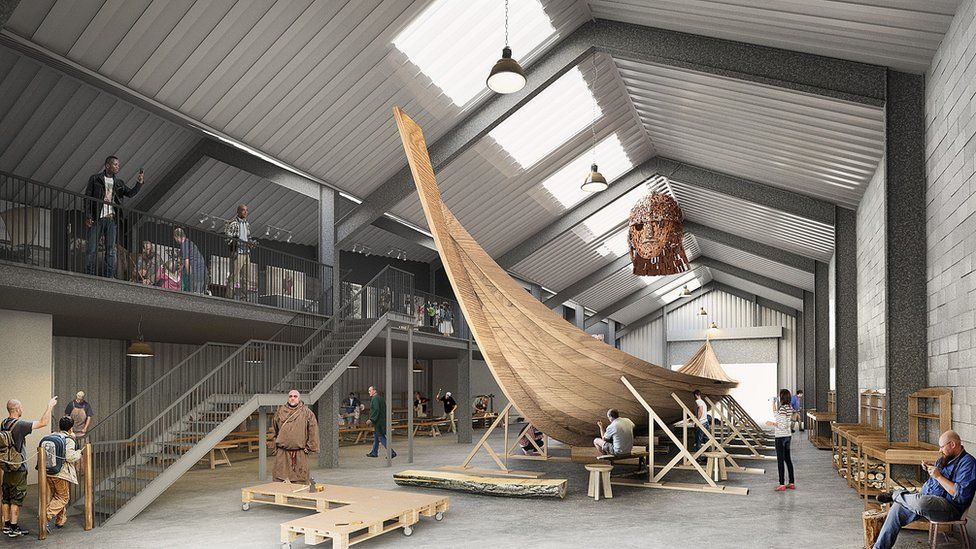 The Sutton Hoo Ship's Company wants to build a lifesize replica of the
1,400-year-old Anglo-Saxon ship
The Sutton Hoo Ship's Company
Volunteers hoping to create a replica of the Anglo-Saxon ship found at Sutton Hoo have had their schedule put back because of the pandemic.
The story of the ship's discovery in 1939 near Woodbridge, Suffolk, is explored in the hit Netflix film The Dig.
Two oak trees intended for the keel were delivered to the Sutton Hoo Ship's Company in January.
It had hoped to launch the seaworthy 90ft (27m) replica next year.
Archaeologists, historians, shipbuilders and volunteers are behind the Sutton Hoo Ship's Company. In 2019 they launched a £1m campaign to fund a replica of the 1,400-year old ship.
Read the rest of this article...