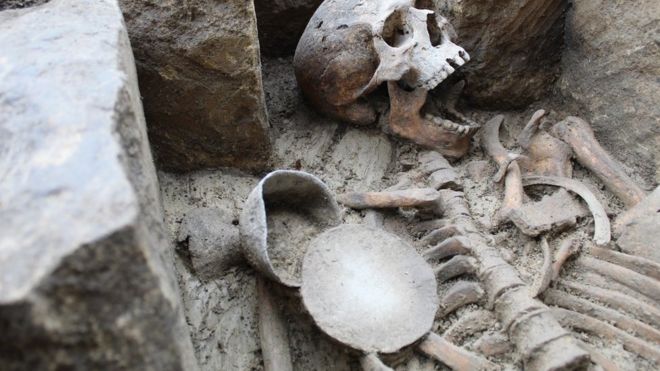 The priest was buried alongside a pewter chalice and paten, which is a plate made of gold or silver
Image copyrightALLEN ARCHAEOLOGY
Archaeologists have described the discovery of the remains of a medieval priest buried alongside "key symbols of his work" as a significant "rare find".
The find was one of more than 50 burials unearthed during renovation works at Lincoln Cathedral.
Archaeologist Natasha Powers said the priest was buried with a pewter chalice and paten - a gold or silver plate.
He believed his tools would provide proof on Judgement Day that he had performed his duties, she said.
Ms Powers said since work started in 2016 they had discovered "significant evidence" of Lincoln's medieval, Saxon and Roman past.
Read the rest of this article...