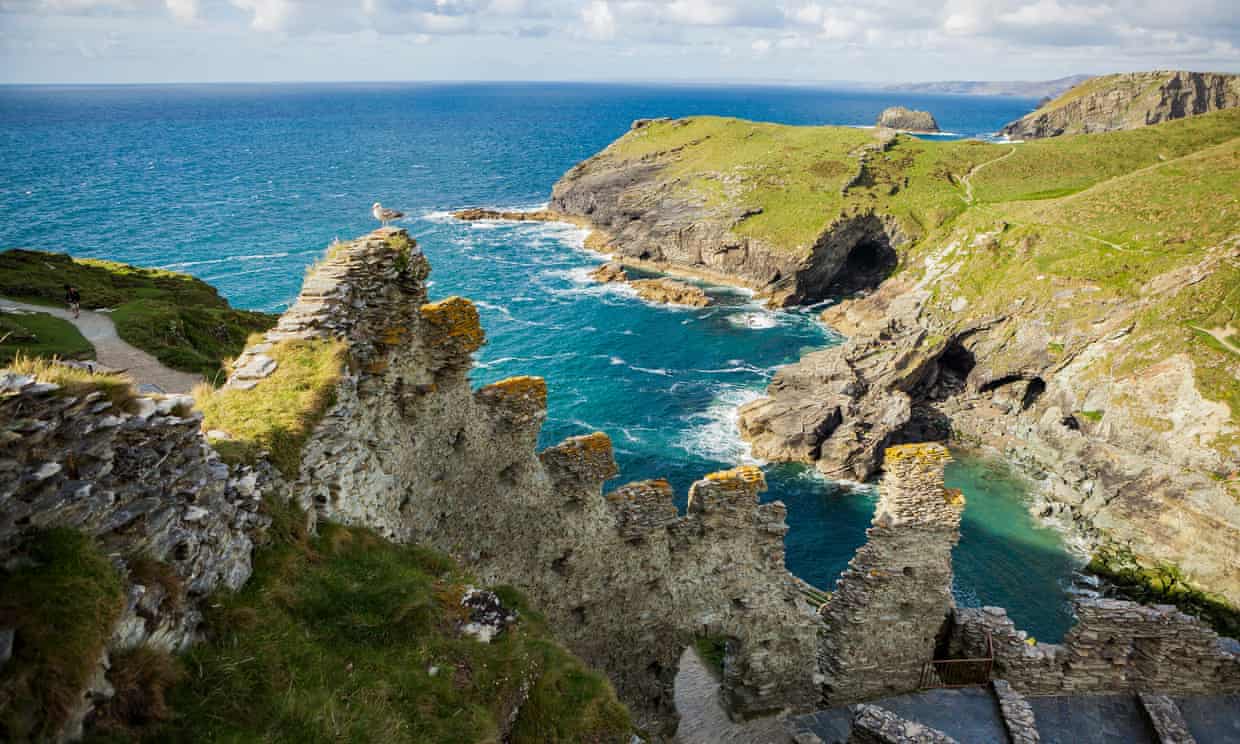 The slate ledge was found during excavations of Tintagel Castle in Cornwall, a site associated with the stories of King Arthur. Photograph: Nigel Wallace-Iles/English Herit/PA
A seventh-century slate window ledge inscribed with an intriguing mix of Latin, Greek and Celtic words, names and symbols has been unearthed at in north Cornwall.
The discovery adds weight to the view that the rugged coastal site, which is most often , was home in the early middle ages to a sophisticated and multicultural port community.
Put together with other finds including Iberian goblets and bowls from what is now Turkey, the slate ledge suggests Tintagel may well have been an important royal base with trade links stretching from Europe's Atlantic coast to the eastern Mediterranean.
Read the rest of this article...