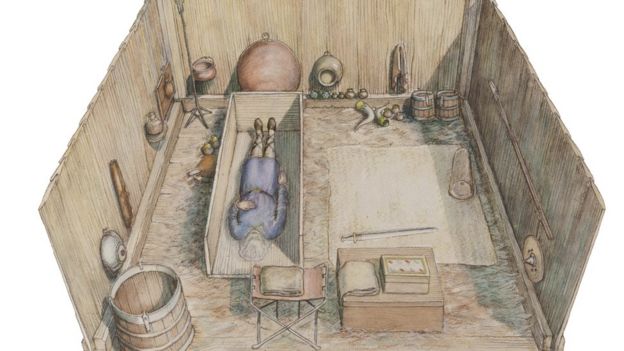 The tomb contained 40 artefacts including treasures from other kingdoms
Treasures discovered in an Anglo-Saxon royal burial site have gone on display for the first time. The site, discovered between a pub and an Aldi supermarket in 2003, has been described as the UK's answer to Tutankhamun's tomb.
Here we answer your questions on the astonishing find at Prittlewell near Southend.
How was it discovered?
The Museum of London Archaeology (MOLA) was commissioned by Southend-on-Sea Borough Council to perform an archaeological investigation on the site ahead of a proposed road widening scheme.
The small verge between the road and rail line was known to be in the area of an Anglo-Saxon cemetery,
Read the rest of this article...