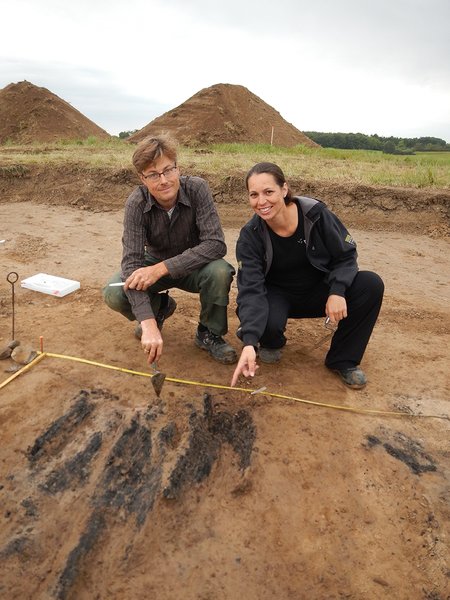 In September 2014, archaeologists from the Danish Castle Centre and Aarhus University announced the discovery of a Viking fortress in a field belonging to Vallø Manor, located west of Køge on the east coast of Sealand. This was the first discovery of its kind in Denmark in over 60 years. Since then, archaeologists have been waiting impatiently for the results of the dating of the fortress. Now the first results are available, and they will be presented at a seminar at Aarhus University on 18 November.
"When the discovery was published back in September, we were certain that we had found a Viking ring fortress, but since then there have been intense discussions online and amongst archaeologists about whether we were right. Now we know without doubt that we have found a fortress from the 10th century," says archaeologist Nanna Holm, curator of the Danish Castle Centre.
Read the rest of this article...