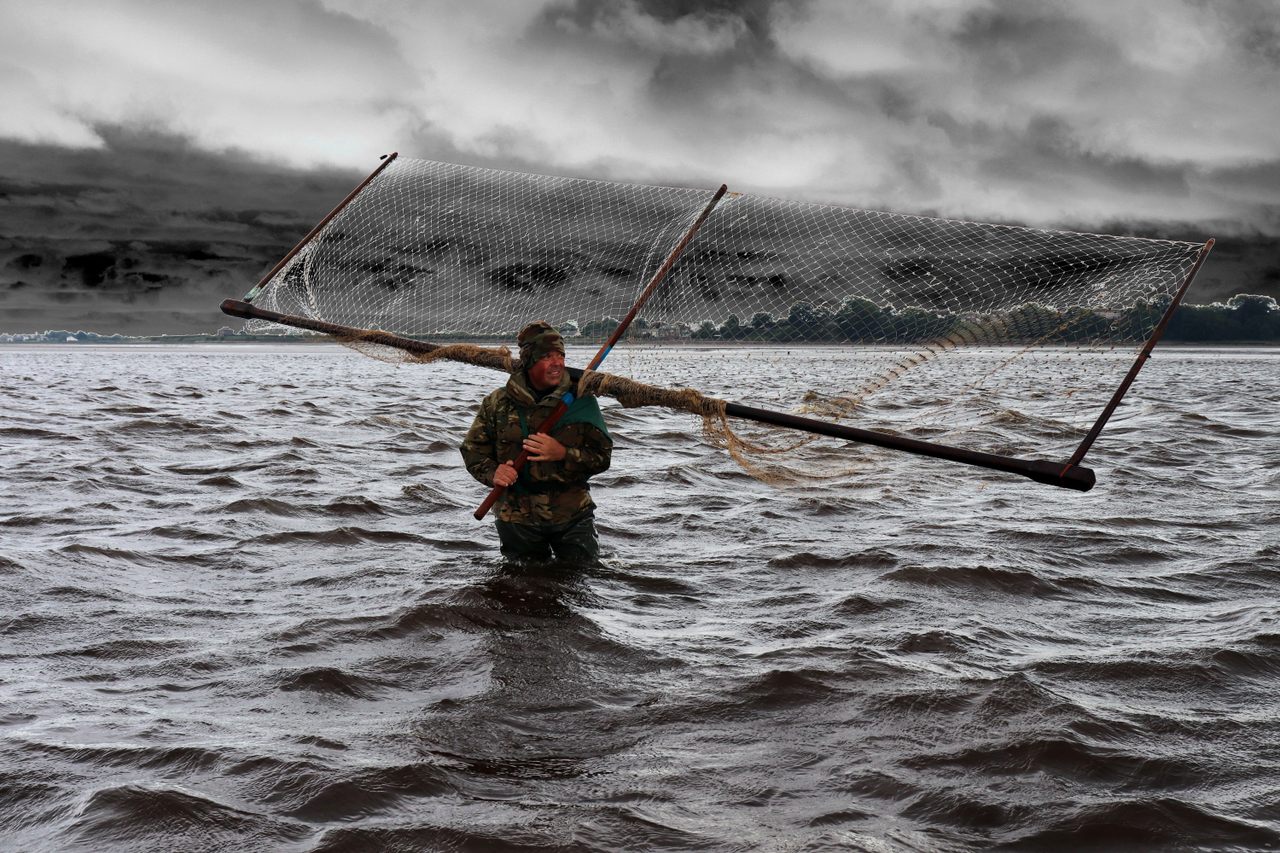 Legend has it that the beam is as long as a Viking's oar.
ALL PHOTOS COURTESY JOHN WARWICK
WHEN ON DRY LAND, EXPERT fisherman John Warwick goes by his legal name. But when he's standing chest-deep in the Solway Firth, negotiating the capricious tide, he's known as Young Slogger. His father, Slogger, fished the firth before him, and the nickname identifies Warwick as part of a line of succession—not just a fisherman, but a haaf net fisherman, and therefore a guardian of tradition.
The Vikings were the first haaf netters. Many centuries ago, when they arrived in this narrow passage of the Irish Sea, the Nordic mariners developed a new method of fishing better suited to the local tides. Rather than cast lines from the comfort of a boat or shore, they stood in the water with a 16-foot-long beam affixed to a net and bisected by a 6.5-foot-tall pole. By digging the pole into the sand and holding the beam above water, haafers created a soccer goal-like structure that could trap unsuspecting salmon or trout riding the tide. The residents of Annan, a town in southwestern Scotland that hugs the Solway Firth, have been haafing ever since, braving quicksand and currents for the occasional catch and, more consistently, the camaraderie.
"I was brought up in a fishing family," says Warwick. "My father haaf netted, and his father before him."
Read the rest of this article...