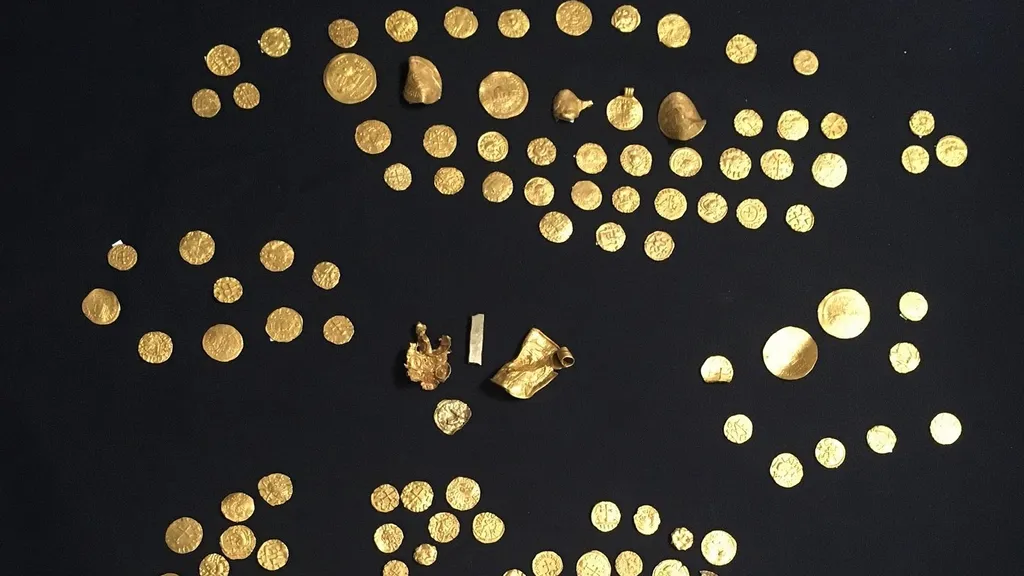 A number of gold coins and objects from the Norfolk hoard (Image credit: British Museum)
A metal detectorist in West Norfolk, England, has unearthed the largest Anglo-Saxon treasure hoard ever discovered: a bounty of 131 coins and four golden objects. Most of the items were found over the course of six years by a single detectorist, who wishes to remain anonymous, according to the British Museum.
Ten of the coins were dug up by former-police officer David Cockle, also using a metal detector, the Evening Standard reported. However, Cockle kept his discovery secret and then illegally sold the coins for 15,000 British pounds (about $20,000), according to BBC News. When the authorities discovered his theft in 2017, he was charged with converting criminal property and sentenced to 16 months in prison for "pure greed," presiding Judge Rupert Overbury said at the sentencing. Cockle was also dismissed from the police force. Of the 10 coins he sold, eight have been recovered.
Read the rest of this article...