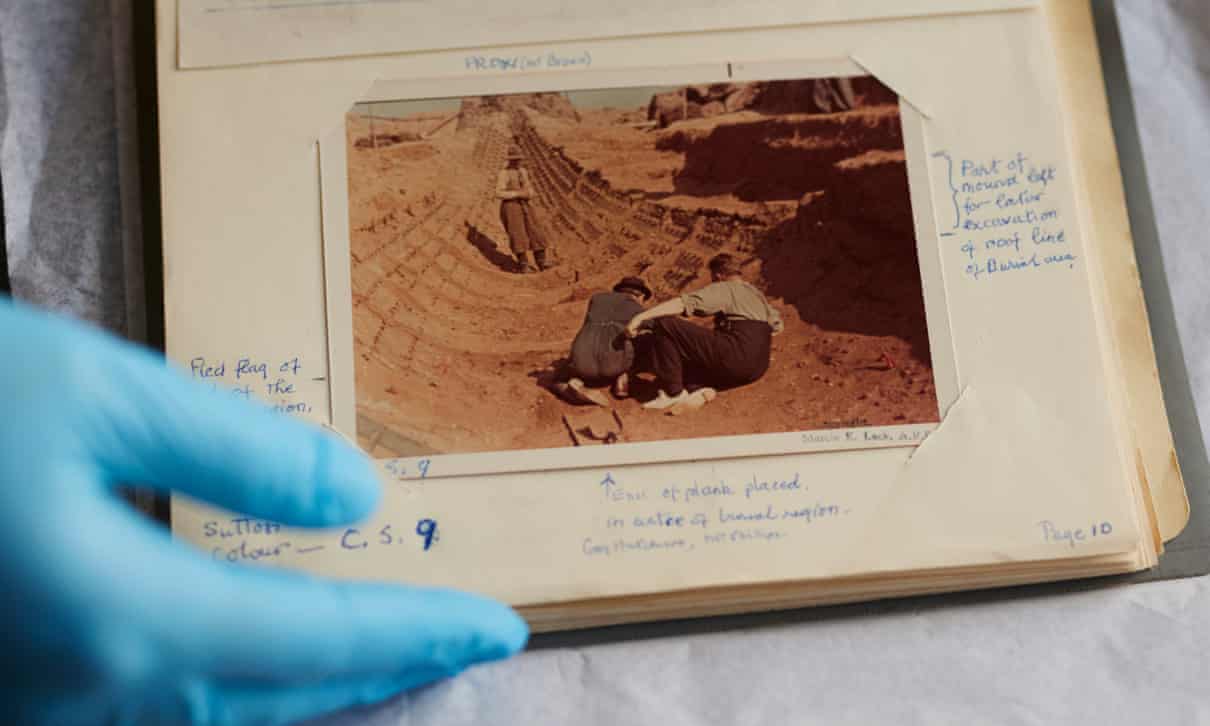 The trust believes the resulting images are among the earliest surviving colour photographs of any major archaeological dig. Photograph: David Levene/The Guardian

Barbara Wagstaff and Mercie Lack's photographs of 1939 excavation left in plastic bag at National Trust
It was 12 years ago that conservator Anita Bools first laid eyes on photographs which had been left in a plastic bag at the reception of the National Trust site Sutton Hoo by a mystery donor.
She remembered they were laid out on tables for her to see and decide how important they might be. "It was one of those moments you get prickles down the back of your neck. I thought 'my goodness … this is the genuine thing'. It almost felt like the archaeological discovery itself."
The hundreds of images in meticulously prepared albums were from August 1939. In fascinating detail they captured the excitement of one of the most extraordinary archaeological digs in British history.
On Wednesday, the trust announced it had completed a project conserving, digitising and making the photographs taken by Barbara Wagstaff and Mercie Lack, two schoolteachers and friends with a passion for photography and archaeology, publicly available.
Read the rest of this article...