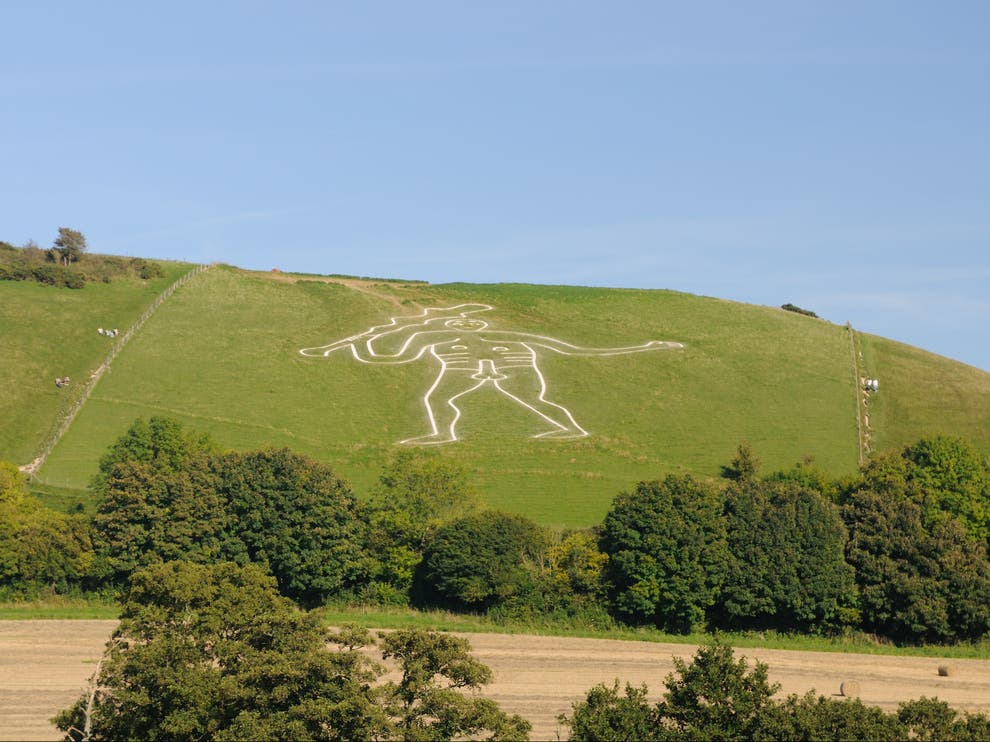 The giant, carved in solid lines from the chalk bedrock, measures in at 55 metres high, and carries a huge knobbled club, which measures 37 metres in length
Scientists have begun to solve one of Britain's greatest archaeological mysteries – the age of one of the UK's largest and most enigmatic artworks.
Until now archaeologists and historians had thought that a 55-metre tall figure, cut into a hillside in Dorset, the so-called Cerne Abbas Giant, was prehistoric or Roman – or that, alternatively, it had been created in the 17th century,
But new dating tests, organised by the National Trust, suggest that the giant hails from none of those periods and was instead constructed by the Anglo-Saxons.
The tests indicate that the massive hill figure was either fully or substantially created at some stage between the mid-7th century and the 13th century. The new dating evidence has potential implications for understanding some of England's other surviving and lost giant chalk figures.
Read the rest of this article...