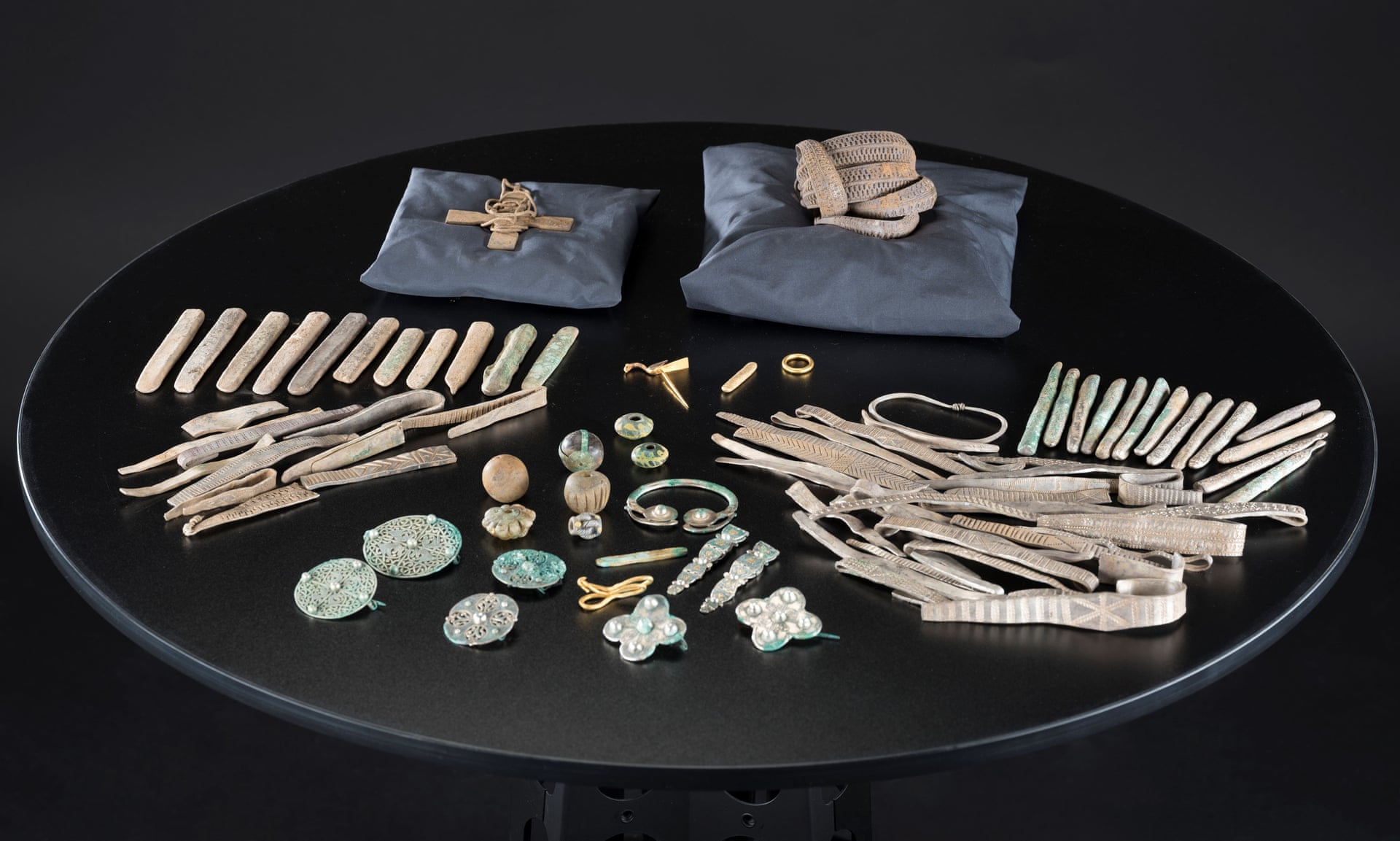 The Galloway Hoard has been acquired by National Museums Scotland.
Photograph: National Museums Scotland/PA
Researchers in Scotland hope to unlock the secrets of a stunning Viking-age hoard after a receiving a £1m grant to examine the provenance of the 10th century haul that lay undisturbed for a thousand years before being unearthed by a metal detectorist.
The incredible discovery of the Galloway Hoard, comprising more than 100 objects including silver jewellery and ingots, was made in September 2014 in a field in Dumfries and Galloway. It has since been acquired by National Museums Scotland (NMS).
NMS will carry out a three-year project, "Unwrapping the Galloway Hoard", in partnership with the University of Glasgow, to examine in detail the objects, due to go on display in an exhibition next year.