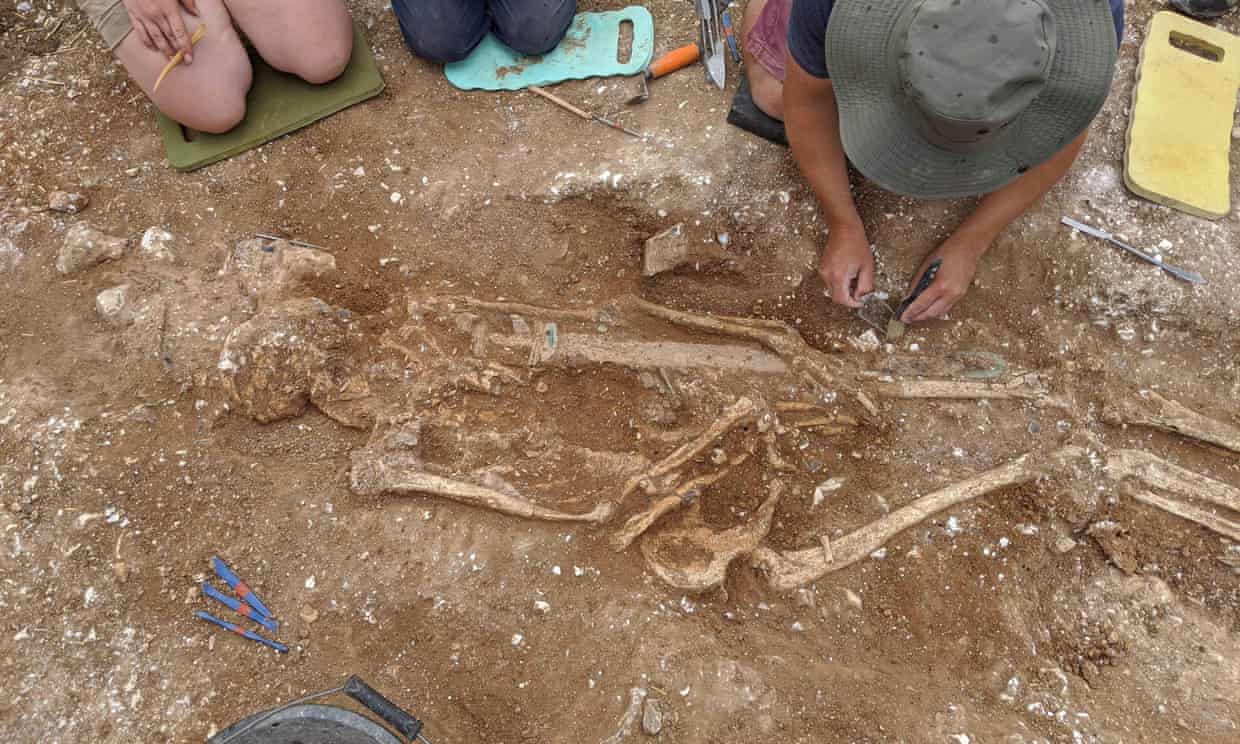 The remains of the Marlow Warlord are unearthed. Photograph: University of Reading
The final resting place of what appears to be an Anglo-Saxon warrior has been unearthed in a field in Berkshire, in a discovery archaeologists say sheds fresh light on the rise and fall of local tribes.
Buried with an array of weapons including spears and a sword with its scabbard, the skeleton of a man dating from the sixth century was found in August – two years after metal detectorists discovered bronze bowls at the site and alerted experts.
Dr Gabor Thomas, a specialist in early medieval archaeology at the University of Reading who worked on the subsequent excavation, said there had been much debate about whether individuals buried with such goods were warriors or were buried with weapons as a symbolic gesture.