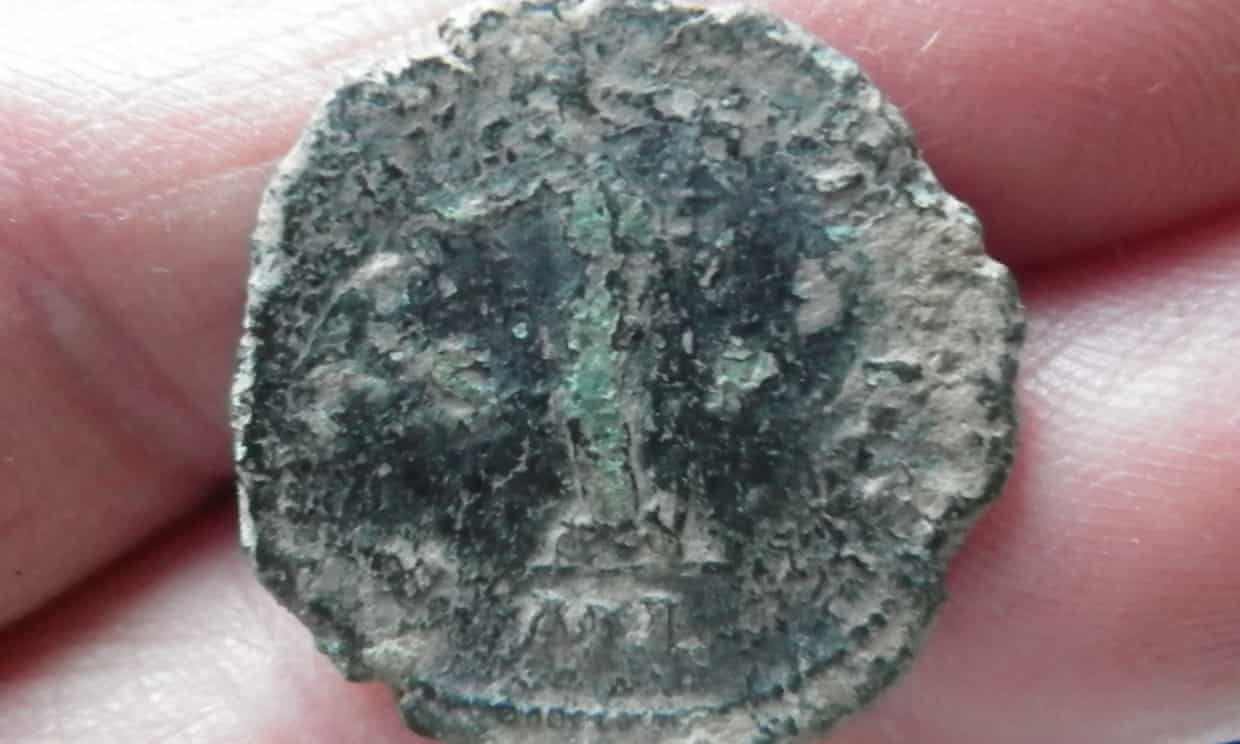 A Roman Britain coin, known as a radiate, found in Headbourne Worthy in Hampshire.
Photograph: British Museum
An astonishingly well-preserved medieval brooch featuring what could be dragon and dog decorations is among a record number of objects discovered last year by the nation's army of metal detectorists.
The British Museum on Tuesday announced that 1,311 finds which are defined as treasure had been found by members of the public across England, Wales and Northern Ireland in 2019.
They also included an iron age drinking set, a solid gold bronze age arm ring and a coin which helps tell the story of Carausius, a usurper emperor who in 286AD broke Britain away from Europe, in an adventure which ended badly.
Michael Lewis, the head of the British Museum's portable antiquities scheme, said the 1,100-year-old brooch discovered in Norfolk was a particularly striking and rare discovery.
"It is an amazing example of Anglo-Saxon art of the period," he said. "When the finder found it the reaction was, is this old? It could be something more modern which was inspired by the past. Your gut reaction might be that it was Victorian."
Read the rest of this article...