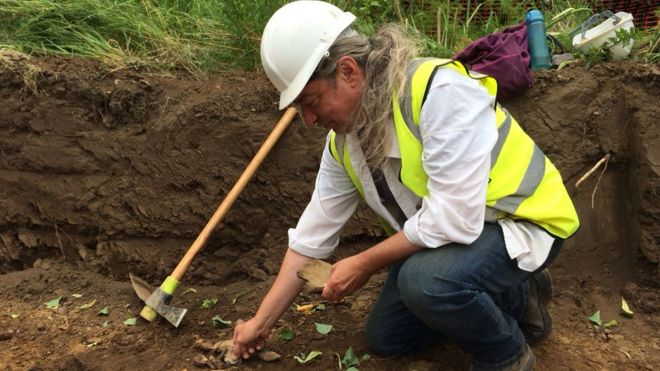 Items discovered by Les Capon and his team include the skeleton of a woman, a funeral pyre, Roman rubbish and a pottery kiln
Archaeologists excavating a former allotment site in a market town have made the "absolutely brilliant" find of a previously-unknown Roman wall.
The dig in Sandy, Bedfordshire, has uncovered about 200 items dating from the Iron Age in 500 BC to the Saxon period in 800 AD.
Among the finds is the remains of a Saxon house.
The site, in Stratford Road, is to be turned into a cemetery, car park and council depot.
Read the rest of this article...