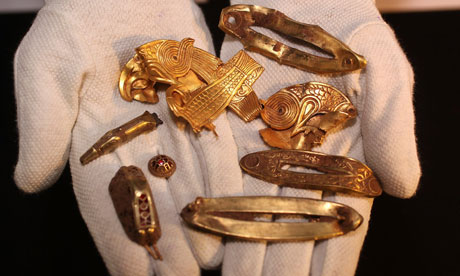 The museum in Birmingham where thousands queued for hours to seethe Staffordshire hoard of Anglo Saxon gold is to create a gallery to display some of the most spectacular pieces, helped by a £705,000 grant from the heritage lottery fund.
"The Staffordshire hoard is our Tutankhamun," Simon Cane, director of the Birmingham Museums Trust said.
Read the rest of this article...